Gastric Sleeve Surgery Package (doctor, clinic & Hospital): 5950 $
Included: Sleeve surgery, clinic services, Pre-operative check-up, pre op tests, No waiting list, the team of experienced surgeons, post-operation care, fallow up
AriaMedTour Services:
Hotel: 5 Stars Hotel for 2 nights in Baku

VIP Services: included: Airport pick-up, 24 hours assistance on call, Private Transfer Service from hotel to hospital/clinic in Venice and vice versa, free internet and sim card
5950 $ for all process
Without additional charges and hidden costs!
Before and after obesity surgery Photos by Dr Mojtaba Hashemzadeh



Weight loss before and after photos can help you to make your decision! Below you see several Weight loss (laparoscopic surgery) photos operated by Dr Hashemzadeh one of the most famous plastic surgeons of Iran.
Apply Sleeve surgery Package and get more details
Please fill out the form below, Doctor team will contact you as soon as possible. Your answer will be sent to you through the means of communication you have chosen in the form (E-mail, WhatsApp, Viber, Telegram, etc). Also, you can send your request directly to WhatsApp/Viber number +989129570479, and receive surgeon's answer in the shortest time possible.
Doctor Profile
Name: Mojtaba Hashemzadeh
Certification & Education: Surgeon Fellowship of Bariatric Surgery
Years of experience and number of successful surgeries: Over 25 years of experience and more than 7500 successful surgeries
languages: English, Persian, Turkish
Specialties: Bariatric and Laparoscopic Surgeon, Gastric balloon, Gastric band, Gastric plication, gastric Sleeve, Gastric bypass, mini bypass, Metabolic surgery
Doctor's Email: DrHashemzadeh@ariamedtour.com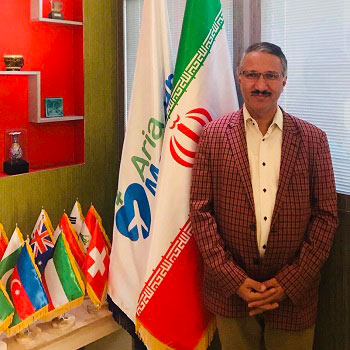 Dr Mojtaba Hashemzadeh is one of the Best surgeon in Iran with more than 7500 obesity and wight loss surgery.
Dr Hashemzadeh earned the Thoracic Special Board in Iran and then traveled to United States and Europe for short-term surgeries course in obesity. He is specialized in Laparoscopy surgery, all kinds of gastric surgeries among the most common ones, endoscopic gastric balloon and sleeve gastrectomy (gastric sleeve) to treat severe obesity and he also performs Metabolic Surgeries for Diabetics.