Those who are looking for high-quality Cancer Treatment in Iran with a rather low price, can choose to be treated in Iran and can be assisted with high quality medical care. As we know any delays and interruptions in these types of medical procedures can lead to the reduction of the effectiveness of treatment.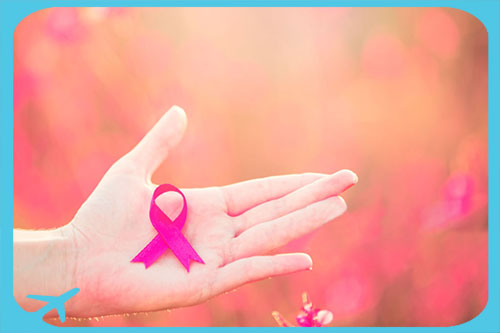 Depending on the type of cancer, the treatment of various cancers might be trying to eradicate or kill cancer cells started.
Cancer Research Center, Shiraz Institute for Cancer Research, Tehran University of Medical Sciences are among some of the most prominent and successful cancer research facilities. These institutes devote themselves to find new ways for the earlier diagnosis to increase survival rates, effective treatments with fewer side-effects.
Cancer Treatment in Iran are equipped with radiation (linear accelerator and CT simulator), chemotherapy (outpatient and inpatient beds), palliative care services, and surgical (operation room and intensive care unit) facilities. In virtue of state-of-the-art technologies such as polymer-based Nano carriers for the targeted release of the anti-cancer drug curcumin, these centers can provide the most needed care and assistance to patients, one patient at a time on the road ahead to a cancer free world.
Below are the most commonly diagnosed types of cancer:
Bone Marrow Transplant, Adrenal Glands Cancer, Bile duct cancer, Biological Hormone Therapy,  Bladder Cancer, Bone Cancer, Brachytherapy – Internal Radiation Therapy, Brain Cancer,  Breast Cancer, Cervical Cancer, Chemotherapy, Chest Cancer,  Colon Cancer, Conformal Radiation Therapy, Cranio Facial Surgery, Cyberknife for Cancer, Esophagus Cancer, High Intensity Focused Ultrasound HIFU, Intensity Modulated Radiation Therapy, Kidney Cancer, Laryngeal Cancer, Leukemia, Liver Cancer,  Lung Cancer, Lymphoma, Jaw Cancer, Oesophagus Cancer, Oral Cancer, Ovarian Cancer, Pancreatic Cancer, PET Scan, Prostate Cancer, Proton Therapy, Radiotherapy (Radiation), Rectal Resection, Salivary Glands Cancer, Skin Cancer, Stereotactic Radiotherapy, Stomach Cancer, Testicular Cancer, Thyroid Cancer, Tracheal Cancer, Uterine Cancer, Vaginal Cancer, Vaginal cancer