Many changes are noticeable in women's body after pregnancy and childbearing. Many areas of body, most commonly breasts, abdomen, genitalia, and buttocks are affected after childbearing. A mommy makeover, also known as post-pregnancy surgery, is a common surgical procedure to restore body shape and appearance. It is a combination of several techniques and procedures.
Based on patient's needs, the procedures can include tummy tuck, breast lift, breast reduction, liposuction, butt lift, and vaginal rejuvenation. In choosing the best technique based on the patient's needs, there are some factors that should be taken into consideration. These factors include desired amount of restoration, placement of the incisions, and type of implant.
You can consider having a mommy makeover if:
• The shape and size of your breasts have negatively changed as a result of pregnancy
• You have unpleasant sagging tummy and stretch marks
• Diet and exercise have not removed pockets of fat on your waist, abdomen, arms, or thighs
• You'd like to return to a more youthful-looking body appearance
In general, having a combination of mommy makeover procedures compared to scheduling separate procedures is very beneficial. As several procedures can be combined into one surgery, requiring one anesthesia and one recovery period.
It is recommended that mothers who want mommy makeover procedures, wait at least 3 months after giving birth, and wait until breastfeeding is over. For mothers with grown children, mommy makeover procedure is appropriate as long as they do not plan to have more children, and follow the guidelines.
Mommy makeover options
Mommy makeover includes several procedures aiming to reshape your body. Before deciding to undergo any procedure, consult with your surgeon. The procedures include tummy tuck, breast lift, breast reduction, liposuction, butt lift, and vaginal rejuvenation. Below, you can read the detailed procedural information of each procedure.
Tummy tuck (abdominoplasty)
Poor skin elasticity, excess skin, and fat cause flabby abdomen. During pregnancy or weight gain, abdominal muscles get stretched, and the stomach protrudes. Abdominoplasty is the best option for removing excess skin and fat, and also for tightening the skin, removing stretch marks in the lower abdomen.
With a tummy tuck, your surgeon will remove excess skin and fat below the belly button, and tighten the skin over abdominal muscles. Then the skin will be tightened with sutures.
Liposuction (lipoplasty)
For improving the contour of hips and flanks, liposuction is the best option. It is recommended that liposuction be done at the same time with tummy tuck to get the best result. Liposuction has also significant effects on chest, thighs, upper arms, and knees.
To control pain and minimize bleeding, a liquid along with local anesthesia will be injected, and then your surgeon makes very small incisions near the area to remove fat. Then fat will be suctioned, and dressing and compression garment will be applied.
Breast lift (mastopexy)
Breast lift, also known as mastopexy, improves sagging breasts, drooping nipples, and stretched areolas, and returns the youthful shape to your breasts.
The procedure will be done under general anesthesia, or using local anesthesia along with intravenous sedation. Depending on your preference, position of your nipples, and the amount of excess skin, your surgeon makes incisions, and then repositions and reshapes the breast tissue, and removes excess skin. Then, after repositioning your nipples and areola to a more youthful height, he/she will tighten the remaining skin, and close the incisions.
Breast reduction
Usually during the pregnancy your breasts swell to a fuller size and shape, and in some women the breasts remain larger after childbirth. This can cause poor postures, pain, breathing problems, and skeletal deformities. Breast reduction is the best option for removing fat and glandular tissue. It tightens skin, and produces smaller firmer, and lighter breasts. The procedure can be done under local or general anesthesia, or through intravenous sedation. Your surgeon will make incisions, and repositions the nipples. Then, he/she will reduce and lift the breasts, and then brings the incisions together to reshapes the new smaller breasts. You need to wear a surgical bra after the surgery.
Breast augmentation
Breast augmentation is the best technique to restore breast size. Silicone gel implants, saline implants, or fat grafting is used in this technique. Your surgeon makes incisions, and after lifting the breast tissue and creating a pocket in the chest area, places an implant. You need to wear a surgical compression bra after the surgery.
Breast lift combined with breast augmentation
In case you desire to keep your breasts round and also want to make them less droopy, you may be recommended to have a breast lift combined with breast augmentation.
Stretch mark removal
Skin stretches more quickly than it would normally, due to pregnancy or weight gain and loss. The pulling on the dermis makes the collagen weaker, and as a result it breaks down, and stretch marks appear. Laser skin-resurfacing treatments will help reduce stretch marks.
Butt lift
In order to avoid sagging, flat, small, or asymmetrical buttocks after childbirth, you can undergo a butt lift surgery. Butt lift surgery aims to improve the shape and appearance of buttocks, and add volume to buttocks and make them firmer. The procedure is done through two main techniques including fat transfer and implants. In the first method fat will be suctioned from other parts of the body and after being centrifuged, it will be injected to your buttock. In the second technique, incisions will be made in your buttock and silicone implants will be inserted.
Vaginal rejuvenation
Vaginoplasty and labioplasty are two common procedures to rejuvenate and reconstruct your vaginal area. The aim of vaginoplasty is to tighten up loose vagina after childbirth or as a result of aging. It can be combined with labiaplasty, which aims to modify the size or shape of the labia, creating symmetry between the lips.
Mommy makeover recovery
Recovery time varies for every individual, and it also depends on the number of procedures performed.
Generally, you will experience swelling and soreness during the first few days after the surgery. During this time, you should keep your physical activity to a minimum. Avoid lifting heavy things within a month after the surgery.
Patients' Testimonial 
Videos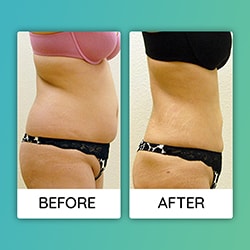 https://ariamedtour.com/wp-content/uploads/2018/05/Featured-Image-liposuction-Before-After.jpg
250
250
alireza shahedi
https://ariamedtour.com/wp-content/uploads/2018/05/logo-new.png
alireza shahedi
2018-05-15 18:02:21
2018-10-17 15:52:39
Liposuction Before And After Photos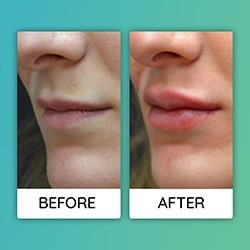 https://ariamedtour.com/wp-content/uploads/2018/05/Featured-Image-lip-augmentationBefore-After.jpg
250
250
alireza shahedi
https://ariamedtour.com/wp-content/uploads/2018/05/logo-new.png
alireza shahedi
2018-05-14 14:29:37
2018-06-21 15:26:07
Lip Augmentation Before And After Photos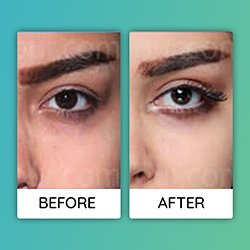 https://ariamedtour.com/wp-content/uploads/2018/05/Featured-Image-blepharoplasty-Before-After-1.jpg
250
250
alireza shahedi
https://ariamedtour.com/wp-content/uploads/2018/05/logo-new.png
alireza shahedi
2018-05-13 13:53:57
2018-06-21 16:39:30
Eyelid Surgery Before and After Photos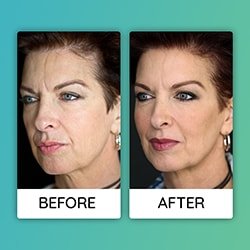 https://ariamedtour.com/wp-content/uploads/2018/03/Featured-Image-botox-Before-After.jpg
250
250
alireza shahedi
https://ariamedtour.com/wp-content/uploads/2018/05/logo-new.png
alireza shahedi
2018-03-27 18:49:23
2018-06-21 15:28:52
Botox Before And After Photos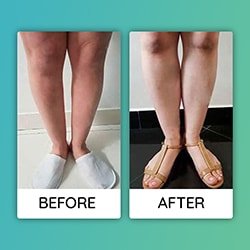 https://ariamedtour.com/wp-content/uploads/2018/03/Featured-Image-thighlift-Before-After.jpg
250
250
alireza shahedi
https://ariamedtour.com/wp-content/uploads/2018/05/logo-new.png
alireza shahedi
2018-03-18 16:53:59
2018-06-21 16:36:29
Thigh Lift Before & After Photos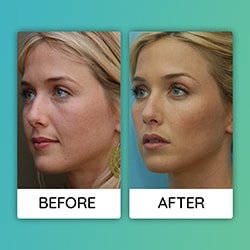 https://ariamedtour.com/wp-content/uploads/2018/03/Featured-Image-cheek-augmentation-Before-After.jpg
250
250
alireza shahedi
https://ariamedtour.com/wp-content/uploads/2018/05/logo-new.png
alireza shahedi
2018-03-17 17:42:57
2018-06-21 15:33:34
Cheek Augmentation Before & After Photos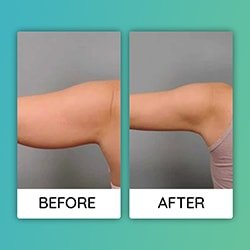 https://ariamedtour.com/wp-content/uploads/2018/02/Featured-Image-arm-lift-Before-After.jpg
250
250
alireza shahedi
https://ariamedtour.com/wp-content/uploads/2018/05/logo-new.png
alireza shahedi
2018-02-06 18:37:33
2018-06-21 15:34:49
Arm Lift Before & After Photos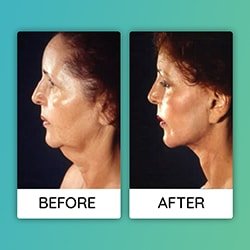 https://ariamedtour.com/wp-content/uploads/2018/02/Featured-Image-face-lift-Before-After.jpg
250
250
alireza shahedi
https://ariamedtour.com/wp-content/uploads/2018/05/logo-new.png
alireza shahedi
2018-02-06 18:35:34
2018-06-21 15:35:26
Face Lift Before & After Photos
Related Plastic Surgery Posts

People who viewed this procedure also were interested in these packages