With rapid advances in medical technologies and the invention of new surgical techniques, body contouring procedures have gained a lot of popularity. Of these cosmetic procedures, liposuction is perhaps the most popular in the world. Modern liposuction techniques now allow for more effective and safer removal of excess fat in different areas of the body to improve a person's physical appearance.
However, some people who have just had a liposuction surgery say that they don't see any difference in their body after their procedure, and even see some irregularities or 'lumps' in the treated areas.
In order for you to get a true understanding of the results of a liposuction and the causes of dimpling after surgery, it is very important to be informed about what follows a liposuction, how long you should wait to recover from the surgery and see the final results, and what are potential complications and side effects.
Although in a liposuction surgery excess fat is removed from your body, you can't see the final results of your liposuction immediately after the procedure. The swelling that occurs after a liposuction will obscure the outcome of the procedure.
What to expect after liposuction
Liposuction is a less invasive surgery compared to many other procedures, but it is still a surgical procedure and involves a recovery period and downtime. Typically, the initial recovery following a liposuction surgery takes around a week and patients need to stay at home and take it easy.
The first 24 hours following a liposuction procedure will usually include fluid discharge from the incisions, which are made by the surgeon to insert the cannula and suction fat. This is normal and will stop on its own in a short time.
During the first few days following the procedure, swelling and bruising is common. For these conditions to improve, your surgeon prescribes a compression garment, which you should wear during the recovery. The garment should be worn all the time during the first two weeks and 12 hours a day during the third and fourth week.
During the first week, you need to take enough rest and drink plenty of water. Bathing and showering is not allowed during this period. For the post-operative pain and discomfort, your doctor may prescribe pain medications. It is recommended that you get up and move every two hours to prevent the formation of blood clots. On the fifth day, you should visit your surgeon for a follow-up.
Liposuction patients will normally be able to return to work the second week after surgery, but they should avoid intense physical activity and heavy lifting during for 3 weeks following the procedure.
Also, in the first few months after a liposuction, patients are advised not to expose the treated areas of their body to sunlight because the skin is more sensitive to sunlight after liposuction and sun rays can damage the collagens, and thus elasticity, of the skin, impairing the effectiveness of the procedure.
Liposuction in Iran
Surgery + Hotel + Visa
Transfer + Interpreter
Lumpy and Bumpy appearance after liposuction
Lumps after liposuction are not uncommon. These lumps are more common in large areas, such as the stomach, back, and thighs.
Patients may have skin irregularities (similar to extreme cellulite) for two weeks following their liposuction procedure, and this may even last for a few months.
Lumps after liposuction are more common in older people and those with poor skin elasticity. Skins with stretch marks are more prone to post-liposuction irregularities.
What causes lumps after lipo?
The most common cause of lumps and bumps after lipo is the accumulation of fluid under the skin, which in turn causes swelling, or inflammation. While a liposuction procedure is underway, many tunnels are created under the skin by the cannula. These hollow spaces are filled with bodily fluids, which causes irregular swelling, hence the bumpy skin surface.
These tunnels gradually collapse with the help of the compress garment, which presses the skin down and helps it settle down and fit the underlying musculature.
In some cases, bumpiness might be caused by localized hematoma (blood accumulation under the skin). This takes up to one year to improve, when the blood is absorbed, or can be surgically removed.
Other liposuction lumps are residual fat that remains after liposuction. These are small bumps and gradually settle down. A secondary liposuction procedure can also solve this problem.
Additionally, a lack of skill on the part of the surgeon increases the chance of occurrence of dimpling and lumpiness in liposuctioned areas.
You May Like to See Before & After Photos of Liposuction
You May Like to See Before & After Photos of Liposuction
How to treat lumps after lipo?
Lumps typically don't last long. The passage of time is the best treatment for post-liposuction dimpling, but there are some treatments that can help the skin flatten out faster, while skin tightening procedures like radiofrequency and Ultrasound therapy can be helpful, there are other more popular procedures. Some of them are:
Massage lumps after liposuction
Massage can improve the bumpy appearance of the skin. A special form of massage called manual lymphatic drainage therapy is prescribed by some doctors to help the patient recover faster from surgery and get rid of swelling and fibrosis (scar tissue formation) sooner.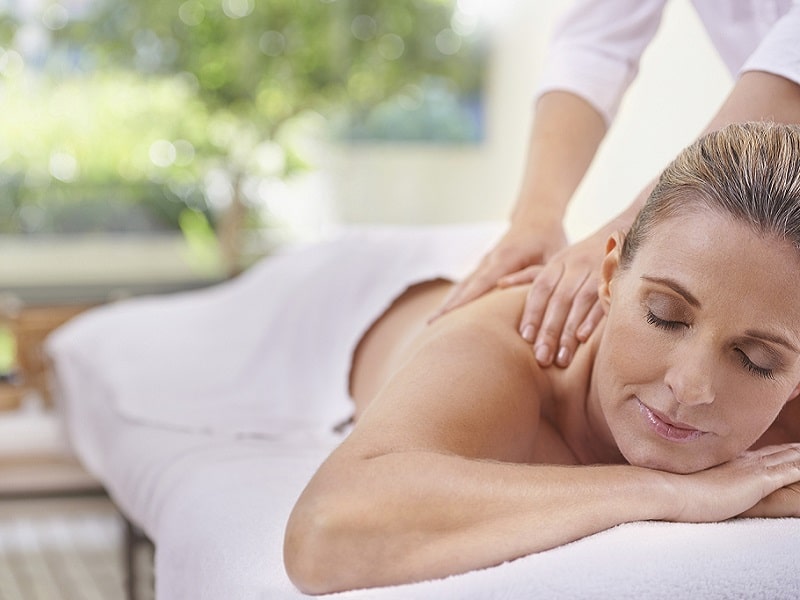 Laser skin tightening
Laser skin tightening, as another option for smoothing out skin after liposuction, is a non-invasive treatment that uses infrared light to tighten skin and cause the skin to contract by heating the collagen under the skin's surface.
Surgical removal of the lump
If the lump is too large to be removed using the needle aspiration technique or it is located in a difficult-to-access place, the surgeon may prefer to remove the lump surgically.
If after 3-4 months you still have bumps and lumps on the liposuctioned areas, they may be because of fat death (necrosis). See a specialist for a diagnosis of the condition. The specialist may ask you to have an x-ray, ultrasound test, or MRI to find out if the lumps are caused by fat necrosis.
Needle aspiration for fat necrosis
The needle aspiration involves inserting a thin needle into the body to drain the oily content produced by the fat necrosis. If the condition is due to fat necrosis, needle aspiration could be an effective approach.
Feel free to express your opinions or ask your questions regarding the article