No one can deny the inseparable relation between hair, beauty, and self-confidence. Your hair may start to fall for a variety of reasons as you're getting older. Your beauty and self-confidence will, in turn, be influenced. So, if you're looking for an affordable solution to your hair loss, here is a clear-cut path to getting your hair back again! And that's hair transplant in Iran.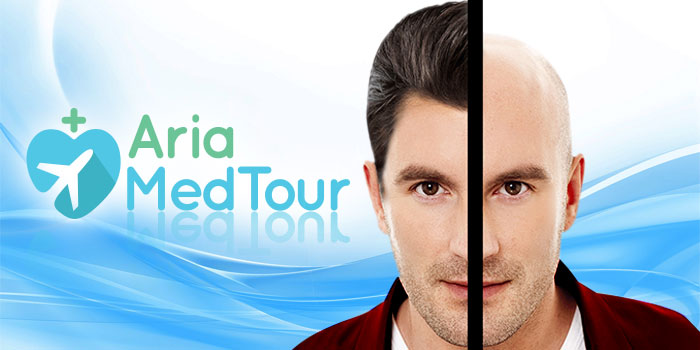 Reasons to Have Hair Transplant in Iran
Hair transplant surgery is a common cosmetic procedure in Iran. With this in mind, if you're searching for a country to get your hair transplant done there, set sights on Iran for a number of reasons:
Highly-Experienced Surgeons and Advanced Technologies
With highly-experienced surgeons and advanced technologies in the hospitals and clinics across the country, Iran is prepared to offer foreign candidates a very safe experience of hair restoration treatment. Studies show that three out of five men in Iran go bald before the age of 50. Accordingly, the number of candidates and those who undergo the hair transplant are on the rise. As a result, this brought more proficiency and experience for Iranian surgeons in this field. These surgeons are, hence, able to anticipate all the complications that may arise before the surgery. And, this would guarantee your treatment success.
Affordable Prices
The low cost of hair transplant in Iran serves as another strong motive, enticing candidates from all over the world to choose Iran as their destination. As is the case with lots of other cosmetic treatments and surgeries, the costs of hair transplant, compared to most countries both in the Middle East and in other parts of the world, are considerably more reasonable. In section 'hair transplant cost in Iran', learn more about the related costs.
Patient Satisfaction and High Success Rate
The results of hair restoration surgery in Iran are reported with a very high level of patient satisfaction and safety. This aspect serves as an important reason for picking up Iran for your hair loss treatment. A study on the success rate of hair transplant in Iran indicates that this surgery has a high rate of success with the least possible side effects. The study was done on patients with gray hair, and the FUT method was used. Based on the study, the satisfaction level of the transplanted hairline in 60% of patients was excellent and in 40% was good. With that being said, Iran is a country successful in this surgery as much, if not more, successful than other eastern countries.
How Is Hair Transplant Performed in Iran?
In general, the hair transplant procedure involves two parts: removing hair-bearing tissues or hair grafts from one part of the scalp (donor zone) and relocating them to another part (recipient zone). Donor zone refers to the area of the scalp, usually the back of the scalp, that has more hair with higher sustainability. Recipient zone refers to the balding part of the scalp that needs to grow hair.
In Iran, the procedure is more advanced than ever, and surgeons do their best to help you get through it easily. The surgery is performed in the surgeon's office under local anesthesia. The procedure takes about 8 hours, while the healing process takes at most 3-4 days. Moreover; Iran is a country that offers all the methods of hair transplantation available in the world. Depending on the patient's condition and medical records, the surgeon chooses the right technique leading to the best possible results.
Hair Transplant Cost in Iran
The cost of a hair transplant procedure in Iran is one of the lowest, if not the lowest, in the world among countries offering high-quality procedures as well as other medical tourism services. The approximate hair transplant cost in Iran would amount to around $700 to $1,200 (See our hair transplant packages for more information). However; the same procedure in the United States costs much higher, from $6,000 to $16,000. The average hair transplant price in Europe ranges from $4,000 to $16,000.
Iran can also compete with other Asian countries like Turkey, India, and Thailand, as it offers more affordable prices. A hair transplant operation in Turkey costs around $2,000. The same procedure costs around $3,000 in India and Thailand. The below chart shows the average cost of hair transplant in different countries.
(to be uploaded)
What Are the Main Techniques Used for Hair Transplant in Iran?
When you decide to go for the hair transplant, there's an important step on the horizon – deciding the best method for your treatment. There are three main techniques for performing this surgery used in Iran as well as all over the world. They include Follicular Isolation Technique (FIT), Follicular Unit Extraction (FUE), and Follicular Unit Transplantation (FUT) also known as Follicular Unit Strip Surgery (FUSS).
FIT Hair Transplant
The FIT is a common technique in hair restoration surgery. This technique is an ideal option for those who like to keep their hair short. In this technique, follicles are isolated in the donor sites. Then, the surgeon relocates them to the small incisions in the recipient areas. The whole procedure may take up to ten hours. The procedure is similar to what you undergo when using FUE technique. The only difference between FIT and FUE is the type of instrument used for removing the follicular graft. The surgeon may apply the two techniques at the same time to achieve the best results. To learn more about this technique, go to FIT hair transplant in Iran.
FUE Hair Transplant
In FUE, each hair follicle is removed from the scalp without removing a strip of tissue. This method leaves no scar on the donor site, and the healing process is quicker. The procedure takes about eight hours, and the healing process takes only a few days. The results of FUE looks more natural than any other type of transplant technique. With the advent of the latest automated FUE method, it is easy to achieve more than a thousand grafts only in one procedure. FUE also lacks the main drawbacks of strip harvesting. To learn more about this technique, go to FUE hair transplant in Iran.
FUT Hair Transplant
FUT, also known as FUSS,  is a relatively old hair transplantation technique. In this method, the surgeon removes numerous thin strips from a non-balding area. The hair around this area helps hide the donor area afterward. Every single strip is then transplanted to the balding area. FUT procedure tends to take less time than FUE procedure. However; this method involves a more complicated process of recovery, as the patient observes more swelling. To learn more about this technique, go to FUT hair transplant in Iran.
Combination of FIT and FUT
A combination of FIT and FUT can be used for hair restoration. This method is used in patients with extensive baldness. In this method, FIT and FUT are used at the same time. So, more grafts are implanted on the scalp compared to other techniques. The procedure is performed in one session under local anesthesia. And, there will be no scar left on the back of the head after the surgery.
Other Types of Transplant Procedures in Iran
Beard or Mustache Transplant
Today, there is a significant increase in the number of men who choose a beard or mustache transplant. They seek beard or mustache transplant to restore hair in areas of the face with no or thin hair. The reason for this kind of hair loss may lie in skin infection, genetics or scarring in the beard. Both FIT and FUT techniques can be applied in beard or mustache transplant. To learn more about this procedure, go to Beard transplant in Iran (facial hair transplant).
Eyebrow Transplant
Natural eyebrows are one of the most prominent elements of face beauty. Many opt for having eyebrow transplant to have natural looking and permanent eyebrows. People seek eyebrow transplant for many reasons, including if their eyebrows have been burned or affected by scarring or genetics. The procedure can be performed through both FIT and FUT. The procedure is done under local anesthesia, and there is no scar after the surgery. The recovery is fast, and the result is permanent.
Hairline Lowering or Hairline Transplant
Hairline lowering is a cosmetic procedure for men and women who have receded hairlines. This is achieved using manipulation of the forehead or hair transplantation. In the latter, the surgeon transplants hair from hair bank to the front of your hair so that the hairline can be lowered. In that case, no visible scarring is left and much more natural hairline is shaped.
Like any other cosmetic surgery, hairline lowering can be combined with other procedures, such as brow lift or forehead reshaping, to get a more pleasing result. The surgery takes about 2 hours, and the patient may need to stay overnight in the hospital. To learn more about this procedure, go to Hairline lowering in Iran.
Body Hair Transplant
If you are completely bald or lack enough hair on your scalp donor site, your solution would be your body hair. In this type of surgery, hair is taken from the legs, stomach, chest or even the face, using FUE technique. However; you'll need to have adequate good quality hair on your body to be a candidate for this surgery. The success rate of this treatment is reported to be high. A study on 122 patients with body hair transplant shows that patients are generally satisfied with the procedure results, giving mean scores of at least a 7.8 on a scale of 0-10 for their hair growth, the healing process, and overall satisfaction with the surgery.
Frequently Asked Questions Related to Hair Transplant
In the final section, we are going to go through the questions that may pop up to your mind when you decide to get your hair transplant done.
How Long Does It Take to See the Hair Transplant Results?
This question is one of the top questions asked by many patients undergoing hair loss treatment. You'll be able to see the first hints of your treatment after about four months. And, the full results would be apparent after around 8 to 12 months.
What Are the Side Effects of Hair Transplant?
Hair transplant is a procedure with countless advantages and few side effects. However; people prefer to know what they are to expect after the surgery. So, we're writing this section to help you overcome this concern.
Hair loss occurs in more than 60% of men and 10% of women. Hair restoration surgery brings back what it felt like to have a head fully covered with hair. So, reviving the missing parts of your self-confidence and self-image would be the very first advantage of this treatment.
Furthermore; the results of hair restoration surgery are natural and enduring with a high level of safety. So, it would be fair if we claim that this surgery is a successful and permanent solution to hair loss.
With all being said, there are some side effects that may occur after the surgery. Hair transplant is not a painful treatment, however; your scalp may be sore a few hours after the surgery. In case of severe pain, your doctor will prescribe some painkillers. Other side effects include bleeding, infection, swelling, inflammation, bruising around the eyes and sometimes sudden loss of transplanted hair. None of these side effects are permanent or last for a long time. And, in most cases, none of them are observed or if observed, they can easily be disappeared by taking some medications. In the end, if you choose the right surgeon, you won't experience any complications or side effects during/after your treatment.
Is Hair Transplant Permanent?
The results of hair restoration surgery are permanent as they are taken from an area which is resistant to balding. However; just like any other trait subject to aging, your hair may change over time. For example, your transplanted hair will be gray as the time goes by, but usually slower than your original hair.
Does Your Hair Type Influence Your Hair Transplant Results?
Hair type will indeed influence the transplant results. The quality of your transplanted hair depends on the quality of the hair bank. It may take a number of months (8-12 months) to see your natural hair texture, but eventually, the new hair will match your original straight, curly or wavy hair.
Curly and wavy hair needs fewer hair grafts to be transplanted and give you a thicker looking hair. If you have straight and light hair, your transplanted hair won't be thickly grown compared to those with dark or wavy hair. However; the transplant procedure on straight and light hair would be much easier than the procedure on the dark and wavy hair.
Are Women Good Candidates for Hair Transplant Surgery?
Regardless of what is popular in the public, women are, of course, candidates for hair transplant surgery. According to the American Association of Dermatologist, hair loss for women is common. Women who have lost their hair as a result of alopecia, genetics or trauma can undergo this surgery.
As the women balding pattern is not like what men experience, hair restoration surgery may not be always appropriate for them. When the hair loss pattern is not distinct and the surgeon observes a thinning/balding in all areas of the head, other methods may do a far better job. One method is Platelet Rich Plasma (PRP) which involves injecting rich platelets into the recipient area, after centrifuging the patient's own blood for about 10 minutes. This stimulates hair follicles, thickens thin hair, increases hair volume, and promotes new hair growth. Another method is mesotherapy which is recently gaining ground in different countries. In this method, the doctor injects nutrients boosters into the scalp. This way, your hair growth would be triggered and promoted.
Contact Us For Hair Transplant

Send your request now to WhatsApp/Viber/Telegram/Imo number +989129570479 or E-Mail Info@Arimedtour.com and ask questions about the treatment you have in mind to receive our doctor's answer. You can also click on the button below and fill out the form.
 WHAT HAPPENS WHEN YOU SEND YOUR REQUEST?

You ask questions about your desired treatment.

Your request will be reviewed by our doctors at AriaMedTour.

Doctor's Assistant will contact you via the communication platform you have selected in the form, to provide you with consultation and further information.
Hair Transplant Video Testimonials in Iran
Patients video testimonials can help you make your decision! Below you see some of our hair transplant patients' testimonial videos.
Before and After Hair Transplant Photos
Related Hair Transplant Posts