Hair transplant in Iran… No one can deny the inseparable relation between hair and beauty. Nevertheless, there are some factors, including heredity, hormone imbalance, radio therapy, and etc. that cause hair loss. With today's highly skillful Iranian surgeons, performing numerous cosmetic and medical surgeries with a significant rate of success, there is no need to worry for those who want to enjoy a more pleasing look with attractive hair.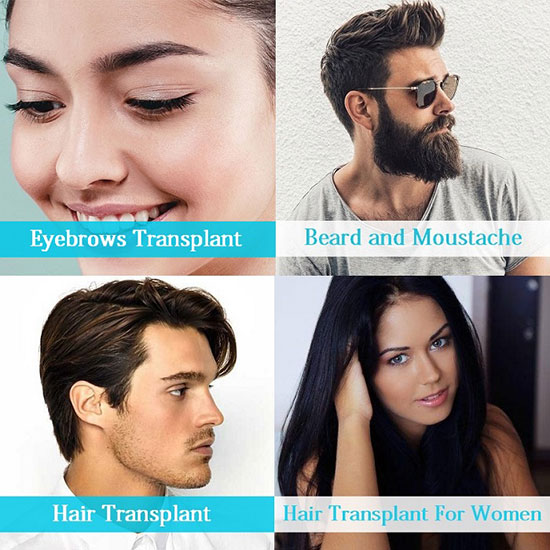 Hair transplant is a common surgical procedure performed to obtain this goal, that is to fill areas with thin or no hair. Simply put, hair follicles are moved from a part of the body, called "donor site", to a bald or balding part, called "recipient site". Mainly it treats male pattern baldness, and it also can be applied for beard, mustache, and eyebrow transplant.
There are three main techniques for performing hair transplant. They include Follicular Isolation Technique (FIT), Follicular Unit Extraction (FUE), and Follicular Unit Transplantation (FUT) also known as Follicular Unit Strip Surgery (FUSS).
The procedure is performed in the surgeon's office under local anesthesia. Depending on the patient's condition and medical history, the surgeons chooses the best technique that leads to the best possible result. The surgeon may also combine two techniques to achieve the most optimal result.  
Different techniques of hair transplant are elaborately explained as follows.
Common Hair Transplantation Methods
In Follicular Unit Extraction (FUE), each hair follicle is removed from the scalp, or anywhere such as legs or beard or face, without removing a strip of tissue. In this method no scar is left, and the healing process is quicker. The procedure takes about eight hours, and the healing process takes only a few days. It is also noted that FUE looks more natural than any other type of hair transplant techniques. It should be noted that the only difference between FIT and FUE is the extraction or isolation tool for removing the follicular unit graft. To achieve the best result, the two techniques can be combined.
Follicular Isolation Technique (FIT) is another common technique in hair transplant. This technique is mainly ideal for patients who want to keep their hair short. In this technique, follicles are isolated in the donor areas, and then they are placed into tiny incisions in the recipient site. The whole procedure may take at most up to ten hours. It is noted that the only difference between FIT and FUE is the extraction or isolation tool for removing the follicular unit graft. To achieve the best result, the two techniques can be combined.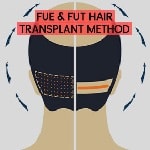 Combination of FIT and FUT
A combination of FIT and FUT can also be used for hair transplant. This method is used in patients with extensive baldness. In this method, FIT and FUT are used at the same time, and more grafts are implanted on the scalp compared to other methods. The procedure is performed in one session under local anesthesia, and there will be no scar on the back of the head.
Follicular Unit Transplantation (FUT), also known as Follicular Unit Strip Surgery (FUSS), a relatively old hair transplant technique, is another hair transplant technique. In this method numerous thin strips, known as micro-grafts, are removed from a non-balding area known as donor site (which is generally the back of your head). Each strip is then individually transplanted to the balding area(s).
Recently there has been a significant increase in the number of men who choose beard and/ or mustache transplant. They seek beard and/ or mustache transplant to restore hair in areas of the face with no or thin hair. The reason for seeking a beard and/ or mustache transplant can be lost hair due to skin infections or disease, genetics, or scarring in the beard. Both FIT and FUT and techniques can be applied in beard and/ or mustache transplant.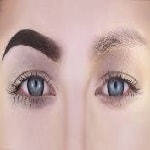 Eyebrow Transplant
Natural eyebrows are one of the most prominent elements of facial beauty. Many opt for having eyebrow transplant to have natural looking and permanent eyebrows. People seek eyebrow transplant for many reasons, including if their eyebrows have been over plucked, burned, or affected by scarring or genetics. The procedure can be performed through both FIT and FUT. The procedure is performed under local anesthesia, and there is no scar after the surgery. The recovery is fast, and the result is permanent.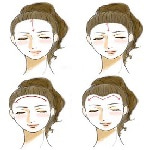 Hairline Lowering (Forehead Reduction)
Hairline lowering, also known as forehead reduction, is a surgical technique for men and women who have high hairlines.
In this cosmetic procedure incisions are made at the front of the hairline, and if necessary at the temple hairline. The scalp tissue is then raised and gently stretched, so that the hairline can be lowered. It is possible that some of the forehead skin, approximately 2 centimeters, be removed as well.
Like any other cosmetic surgery, hairline lowering can be combined with other procedures, such as brow lift or forehead reshaping, to get a more pleasing result. The surgery takes about 2 hours, and the patient needs to stay overnight in the hospital.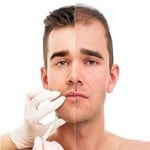 Platelet Rich Plasma (PRP) therapy is considered as one of the safest non-surgical cosmetic therapies. The basis of the therapy is injecting rich platelets into the area that needs therapy, after centrifuging the patient's own blood for about 10 minutes. The therapy can be applied to treat wrinkles, dark circles around eyes, poor skin texture, forehead lines, smile lines, turkey neck and necklace lines, wrinkles of back of hands, and hair loss. It stimulates hair follicles, thickens thin hair, increases hair count, and promotes new hair growth.
Patient Testimonial Videos
Contact Us for Hair Transplant

Send your request now to WhatsApp/Viber/Telegram/Imo number +989129570479 or E-Mail Info@Arimedtour.com and ask questions about your treatment and receive doctor's answer OR hit the pink button below.

 WHAT HAPPENs WHEN YOU ARE SENDING YOUR REQUEST
Ask questions about your treatment

Your request will be reviewed by Doctors at AriaMedTour

Doctor's Assistant will CONTACT you via the communication portal you have selected in the form
Hair Transplant archived questions and answers
Q1: when should I return to work after hair transplant?
Answer:
You can return to your daily activities and work within 2-3 days after the surgery. You have to consider that you should stop bodybuilding, weight lifting or any other sweating workouts for two weeks . and also you should Wait for one month for going swimming or playing volleyball ,basketball, soccer, football, tennis,etc.
Q2: How long does a hair transplant procedure take?
Answer:
Basically a hair transplant procedure will take a morning to afternoon. depending on the method you prefer this would be a bit less or more. But you have to consider the next day after surgery you have to visit the doctor again for the bandage and following advices such as consulting the things to do and not to do.
Q3: Question: Is it possible if new transplanted hair to fall?
Answer:
Not at all. Fortunately new transplanted hair will be selected from the hair bank on the back of your head which is resistant to the effects of male hormones (androgens) and when trasnplanted to low and weak areas will not fall at all. In fact, these hair will grown naturally for the rest of your life. The transplanted hair will not need any furthur medical care.
Q4: How long does the hair transplant procedure take and how much hair is implanted in each session?
Answer:
Generally in one session up to two sessions (maximum) this procedure takes time. In each session depending on the method (micro surgery =FUT ,non-surgery =FIT) between 5000 up to 10000 hair graphs will be transplanted.
Q5: When would I see my hair transplant results?
Answer:
After two weeks the transplanted hair grows and then the resting period starts which causes hair shedding but the root is alive and healthy and again after two months the began to grow. Approximately after two months your hair starts to grow. Within almost 6 months you see half of the result. between 12 and 18 months you are able to see the final result and when the hair grows naturally eventually.
Q6: When to re-start skin care after rhinoplasty? Should patients typically wait longer so the cast comes off?
Answer:
In this case, hair transplant should be done through FUT method, that is Follicle Unit Transplantation. The procedure will be done in one day, and it takes between 8 to 10 hours. In many clinics it may be done in 2 to 3 hours, which would result in less hair density. We do it in 10 to 12 hours, using FUT method. We remove a flap from back of the head. The flap then would be cut under microscope, and hair would be transplanted on the face with high density and very natural, like male pattern. It would be without any pain and bleeding. There will be no need for anesthesia, and the whole procedure will be done in one day.
It should also be noted that in many clinics around the world the slits on the face would be created through SP or bistoury, because it would be much easier that way. We do it by needle, so that there will be no scarring left on the face after beard transplant. The most important thing in beard transplant is that there would be no scarring left on the face after shaving. Working with needle is very hard for surgeons, but we do it by needle for patients so that the result would be delicate and pleasing.
Q7: What is the best method for hair transplant?
Answer:
Generally The FUT and FIT as a combined method would be the best for most of the patients. You will get perfect result regarding to your head type and you will completely feel the change.
First FUT and then FIT is used for patients. the process starts from front side with high hair density and then goes back on back of the head as front side of head is the most important part everyone sees it first like in conferences, face to face talks and etc and then while following the process to the back of your head the density of hair graphs will gradually get light As we cover all of your head.