FAST, EASY, AND FREE ONLINE CONSULTATION!
Ask our Rhinoplasty surgeon (ENT surgeon) any question you have about Nose surgery!
you can fill in the following fields and ask your questions. You can also send us a profile of your face, and a full-face photo to receive an answer from Doctors in the shortest time possible (sending your picture is optional).
Your answer will be sent to you through the means of communication you have chosen in the form (e-mail, WhatsApp, Viber, Telegram, etc).
It is noteworthy that the pictures you send, are for the surgeon's better diagnosis, and they will not be publicly shown.
Fill the following fields:
Before sending the picture, make sure that it is not edited using Photoshop or any other programs for photo editing. Your nose photo will be examined in proportion to other features of your face by Doctor, So make sure that you send a picture of your whole face.
The correct sample of whole face and profile photos: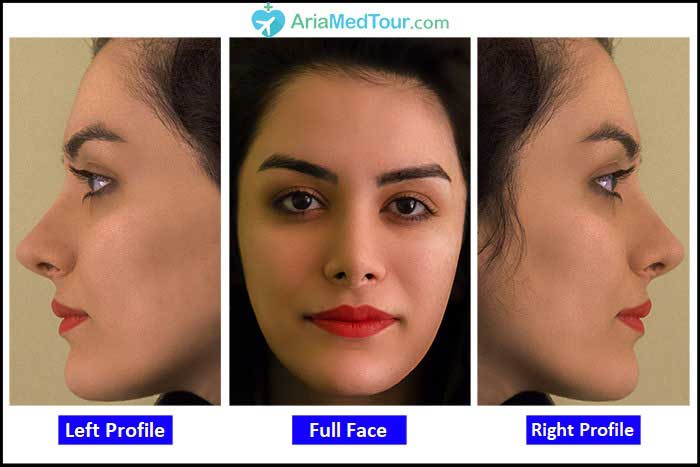 Also, you can send your photo to WhatsApp/Viber number +989129570479, and ask your questions. You will receive surgeon's answer in the shortest time possible via the communication tool you have selected in the form.
The third way is sending e-mail. You can send your questions to info@AriaMedtour.com and receive surgeon's answers.