The decision to undergo a weight loss surgery is a major, life-changing step. If you're undergoing a gastric sleeve surgery, you're probably impatiently looking forward to the results. A major stage is in front of you, however, before you can reap the benefits of your surgery and that is recovery.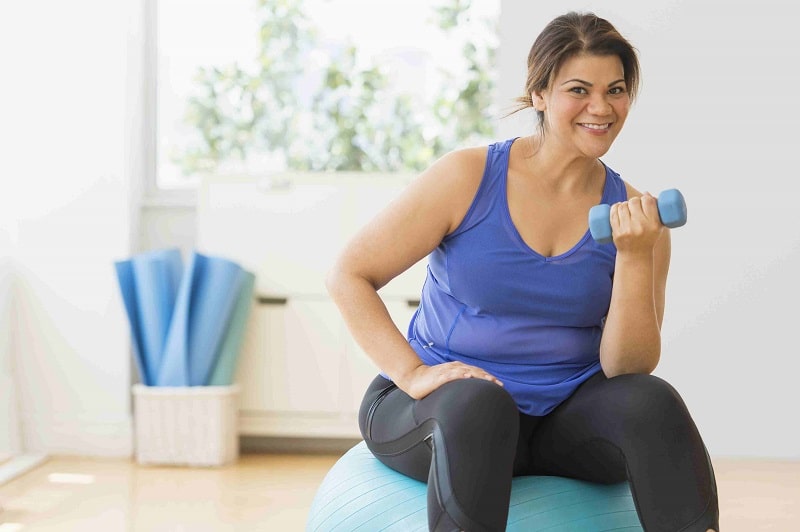 First things first; before going for a gastric sleeve surgery, you should get some information about it and how the recovery would be like. Weight loss surgery recovery time varies depending on the procedure as well as between individuals.
In laparoscopic gastric sleeve surgery, also known as sleeve gastrectomy, about 85 percent of your stomach is removed so that it takes the shape of a tube or sleeve, as its name indicates. Since your stomach is surgically removed, you have to follow some guidelines as to how to eat after surgery until full recovery, which is an important part of the recovery process.
Diet and Exercise
Always follow the diet your surgeon has given you. Keep this in your mind that the recommendations may vary depending on the procedure as well as your individual situation.
After the weight-loss surgery, it is very important that your diet contains nutrients. In other words, vegetables, sources of fat-free proteins and whole grains should be placed on the patient's daily diet.
Your body is used to getting a lot of fluids from food which it will no longer be getting. It is absolutely essential to stay fully hydrated post-surgery. This is done to avoid potential surgical complications.
Generally, the diet and exercise after sleeve gastrectomy are divided into four phases:
Day 1-2: Clear liquid diet, getting out of bed
The length of hospital stay will be between one and two nights, provided that no complication has taken place. The first two days after the bypass surgery might not be your favorite time, but are considered important.
Most surgeons will allow clear liquids at this point, including water, broth, unsweetened juice, caffeine- and sugar-free tea, ice cubes, fat-free milk, strained cream soup, and sugar-free gelatin. Drink only small amounts of food at this point.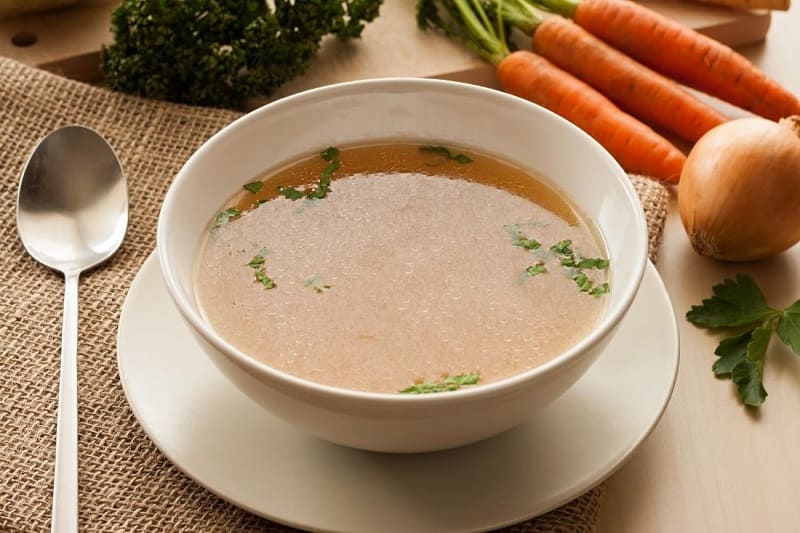 Getting out of bed the first day is difficult. However, your surgeon may actually want you up and walking. The more you are out of bed and walking, the better you will feel the following day.
Day 3-7: Full liquid diet, light walking
In this point, your diet will likely progress from clear liquids to full liquids for the next week, including water, ice cubes, fat-free milk, sugar-free juice, broth, protein shakes, sugar-free Jell-O.
In this phase, you may be recommended to walk a few times a day in the house. Climbing stairs, with breaks every few seconds, is also recommended. If you take narcotic pain medication, you are not allowed to drive. Heavy lifting is not permitted.
Day 8-21: Pureed foods, daily walks
In this point of post-gastrectomy, your diet progresses from full liquids to soft pureed foods that have been shaped like smooth paste or thick liquid by blending or mixture. You can blend the solid food with liquids like water, fat-free milk, juice, and broth. Solid pieces of food are still prohibited in this phase!
Your third-day diet includes soft vegetables and fruits (boiled or steamed, like carrots, cabbage, pumpkin, bananas, peaches, and pears), limited portions of soft cheeses,  ground chicken or beef, soups, scrambled eggs as a great source of protein, beans, fish, and yogurt.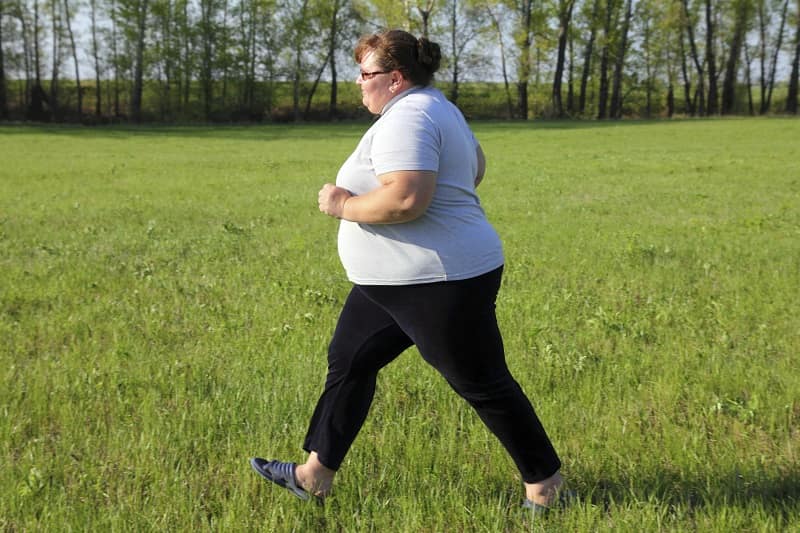 Your exercise at this point is typically not more than simple daily walks. Other forms of exercise are generally not recommended. Weight training is typically contraindicated at this point.
Day 22 and beyond: Solid foods, light exercises
In this phase, your diet can include solid foods, including different types of meat like chicken, turkey, beef, canned or soft, fresh fruit, cooked vegetables.
In order to maximize the weight loss process after gastrectomy, you should avoid consuming foods high in calorie, such as potato chips, candy, ice cream, white flour, cake and muffins, and alcohol.
After 12-16 weeks in case, your stomach can tolerate a solid diet, you can add other dietary foods, including grains and nuts, and other food items that need to be chewed, and have a normal diet.
Remember that you should chew your food slowly. High-fat, high-calorie and high-carbohydrate foods should be avoided. Also, learn more healthy eating guidelines for one month after bariatric surgery.
Exercising at this point depends on your fitness level. You may be allowed to increase your activity (more than just walking). Your doctor may permit you to swim, and do aerobic exercise.
Pain management after gastric sleeve
Different individuals respond to pain differently, based on their pain tolerance. You may feel no or low level of pain on the day of surgery.
During the first days after surgery, you may feel a general sense of soreness and irritation at the surgical sites.  This pain sensation may be especially stronger at the larger incisional site, where the surgeon removed the resected portion of your stomach.
Patients often experience the most pain between day 3 and day 6 because they are generally more active and have to get out of bed and walk based on the instructions given by the surgeon.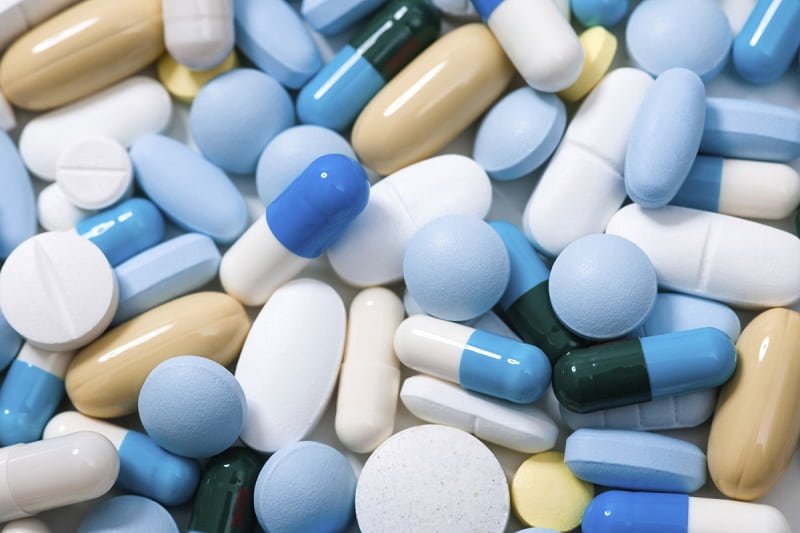 Managing pain in its early stages is easier. When the pain gets severe, you need more pain medicine to control it. Therefore, it is recommended to begin pain control in the early stages, or even when it is not sensed yet. Post-op pain control is mainly done by IV pain medicine since it works faster than the oral ones. So do not wait until the pain is unbearable.
Pain should slowly subside each day. By month 2, patients should not feel much pain and the doctor will probably stop prescribing them pain medications.
If you're still experiencing pain, make sure to consult with your doctor.
Vitamins and supplements
Vitamins and minerals are critical components of a good diet. To avoid their deficiency after the gastric bypass surgery, your surgeon may recommend you to take supplements and prescription vitamins. Sometimes there is a need to take these supplements twice a day. A list of these vitamins and minerals includes iron, calcium citrate, vitamin B12, and protein supplements.
Other useful tips for fast gastric sleeve recovery
It is very important to stick to the dietary guidelines your doctor provides you with.
Chew your food slowly and thoroughly.
Eat 3 small meals per day.
Enough intake of vegetables and fruits should not be overlooked.
Drink 8 glasses of water per day; dehydration is the most common reason for readmission to the hospital after a gastric sleeve.
Avoid drinking any liquids while eating as well as one hour before to one hour after eating.
Warning
This article only provides you with some general guidelines for sleeve gastrectomy after-care and diet. You, as a patient, should never attempt to self-prescribe medicines or supplements for faster healing because they could interfere with your recovery. Consult your physician to determine the appropriate diet and supplements.