Underground Town of Kariz
Water was a scarce resource in many regions of Iran, so the ancient Iranians invented the qanat system, using wells to lead water into dry areas. Kariz is a 2500 years old qanat system. The tunnels of Kariz extend more than five miles, making this qanat look more like an underground city. Kariz is located at a depth of 16 meters below the surface, with an area of over 10,000 square meters. Walking through its tunnels is a wonderful experience. This underground town is modernized with handicraft stalls, a traditional teahouse, and art galleries, while the ancient structure has been preserved.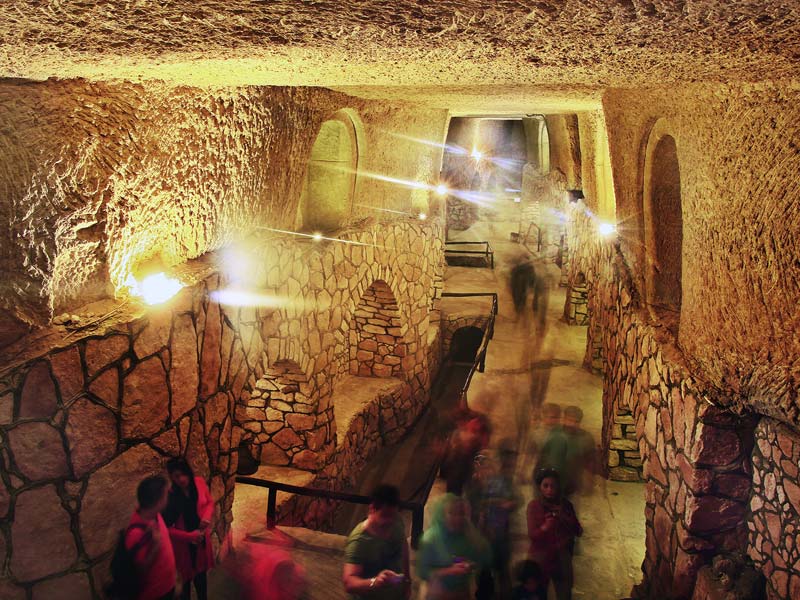 Greek Ship
The Greek ship, has landed in the azure waters on the shores of Kish, in the west of the island. On a summer's day, Kish natives saw a giant ship which had run aground near Baqou village. Khoula F. or the Greek ship has been anchored on the southwest coast of the island since 1966. The ship weighing about 7000 tones and measuring 136 meters in length, ran aground when it was returning to Greece form Iran. Many attempts were made to free it, but they all failed. It was not financially feasible to move it, so the ship was left there. Watching the sun set behind the massive abandoned ship is a memorable experience.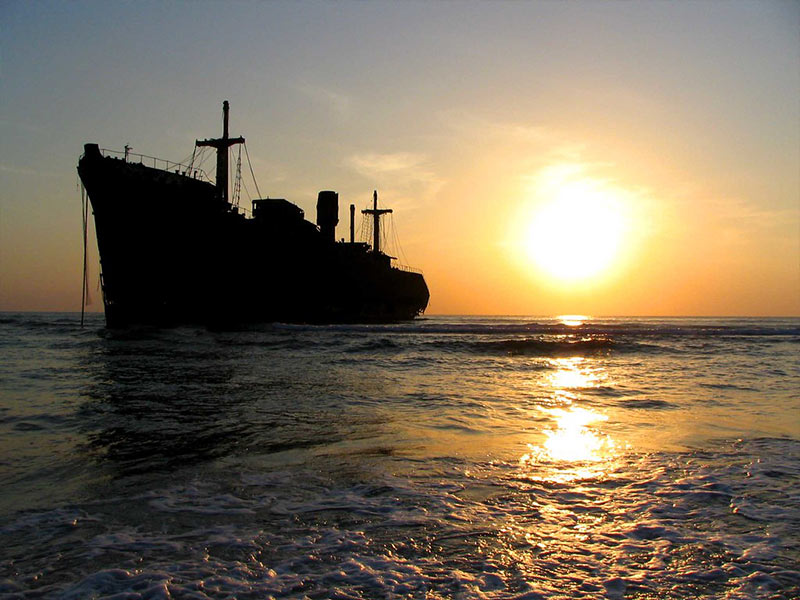 Green Tree Complex
The Green Tree Complex is located in a green area known as the Portuguese Valley, in the north of the island. The Green Tree Complex is built around the oldest lure tree of Kish, which is said to be about 600 years old. Many believe this tree is auspicious, so they make a wish and tie a thread around the twisted branches to make it come true. This complex with its beautiful alcoves, evergreen spaces and colorful bourgainvillia flowers is a wonderful place to visit for tourists. The Green Tree Complex is next to two other Kish tourist attractions, including the ancient city of Harireh, and the Twin Water Reservoir.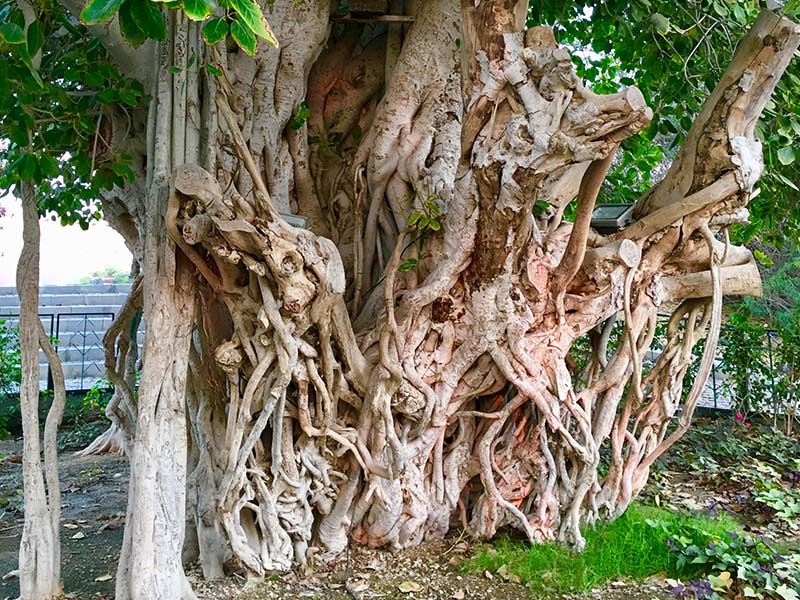 Ancient Town of Harireh
The writings of Iranian and Arab historians, tell us that the town of Harireh was located in the northern part of Kish, where the ruins of the town are visible today. Most likely this ancient town is the same one mentioned by the famous Persian poet Sa'di in his book: Golestan. The ruins of the ancient city of Harireh measure around 120 hectares. This vast area surface shows us that once a thriving and prosperous city existed in this region. According to organization of Cultural Heritage, the town is eight hundred years old.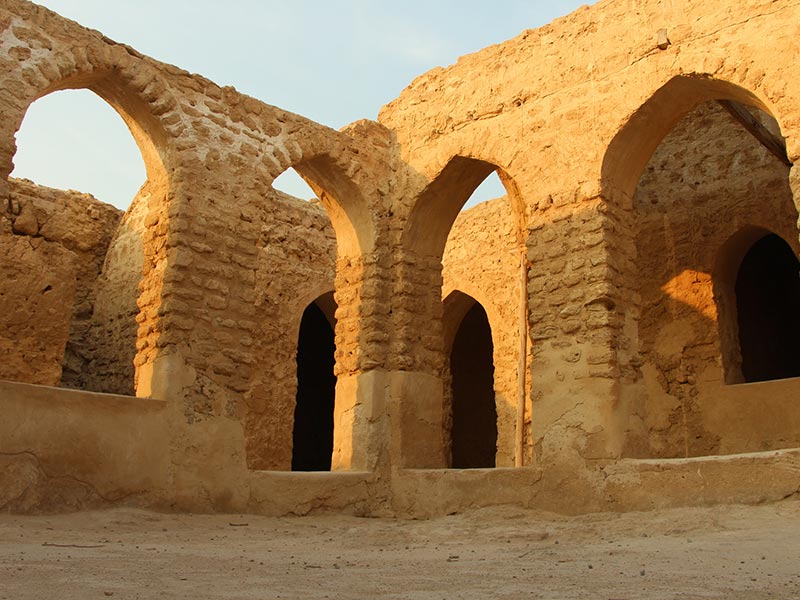 Twin Water Reservoir
Water reservoirs were built in ancient times in places with a scarcity of water. This twin water reservoir was constructed upon remnants of an existing water reservoir in 1993. This structure has five wind-catchers (called Badgir in Persian) in the shape of Yazd city architecture, an ancient Persian design used to create natural ventilation and keep water near freezing temperatures. The structure is impressive and worth visiting for tourists.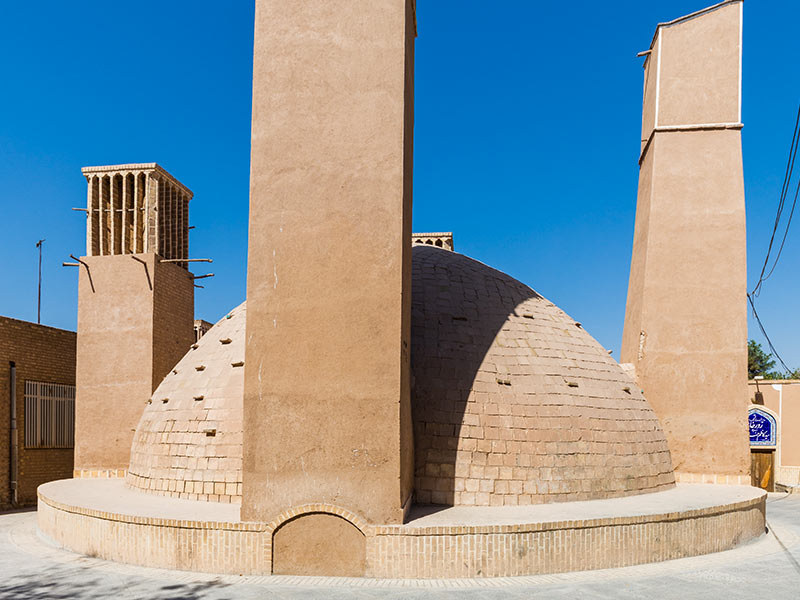 Dolphin Park Complex
The Dolphin Park is a 70 hectares park that contains the largest pool on the island which houses dolphins, sea lions, and whales. There are also other interesting sectors in this complex including The Bird Zoo, Cactus Garden, Orchid Garden, Silkworm House and Underwater Aquarium, which attract thousands daily. You can enjoy watching tens of different birds from all over the world, the metamorphosis of silkworms, cruising of fish, attractive and rare cactuses and orchids in their natural environments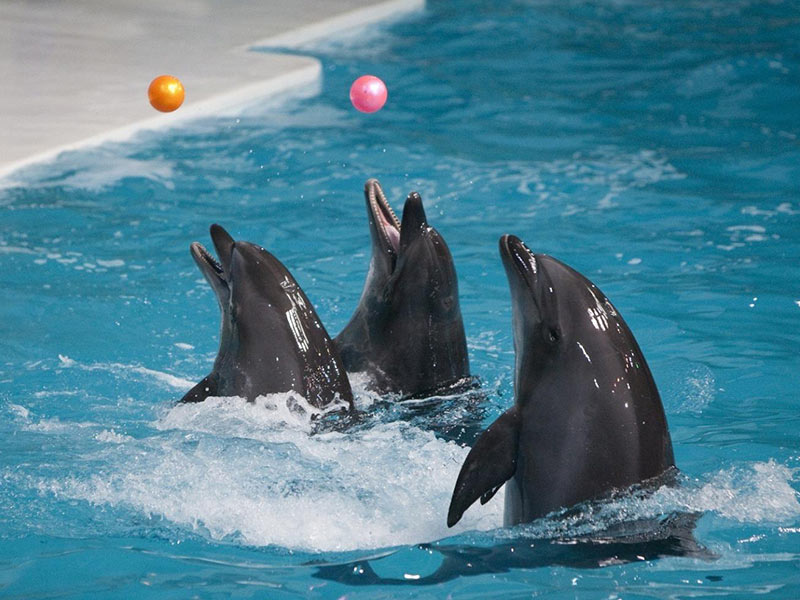 Water Sports
Kish has many type of water sports including parasailing, scuba diving, wake-boarding and jet skiing. For participation in these water activities, a swim cap suffices as hijab for women. There are also glass-bottom boats to catch a glimpse of the colorful and amazing sea life of the Persian Gulf's aquarium, if you don't actually want to get in the water.