Tehran, irrespective of being the capital of Iran, holds a significant place and importance, as it is, in most cases, the travelers' first destination before starting off their real journey in and around the country. With regards to this fact, we have chosen to mainly focus on Tehran in this article, to shine light on some shadowy areas, questioned by most, about this city.
Although pictures and news can be of great help for information about any specific city or country, they would most likely give you a general idea about the specific city, and as a result, the available information may be misinterpreted, and additional key points and details might be missed.
On the other hand, information given by native people can be of great help, especially when you've chosen a target city quite different from what you have been closely in touch with. This is where we come to the rescue, putting together informative data to provide you with whatever you need to know about Tehran before arranging your trip. Perhaps through this article, some of the frequently asked questions about Iran, and specifically Tehran will be answered.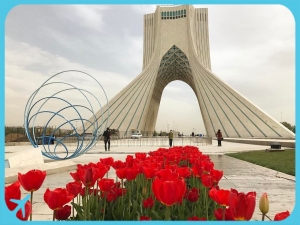 Tehran Province
With an area of about 730 km2, Tehran province is bordered with Mazandaran province to the north, Qom to the south, Markazi province to the southwest, Alborz province to the west and with Semnan province to the east. According to census report in 2016, Tehran is home to more than 13 million people, with about 12 million living in the urban areas and around 800, 000 people living in rural areas. This province consists of smaller counties, which is shown in the map below.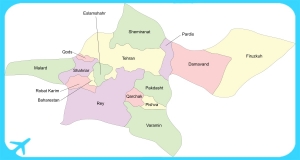 City of Tehran
History
Tehran is believed to date back to as far as the Neolithic era according to a 7000-year old skeleton found in the city's downtown. According to some other sources Tehran is recognized as the possible birthplace of Zoroaster. Tehran has been mentioned in history books as a place with a pleasant climate with many fruit gardens.
Tehran became home to the people of Rey who fled from their city after the Mogul invasion and an earthquake which occurred in the 7th century. These people who took refuge in Tehran gradually felt at home and started building their own houses next to the Tehran's older communities. This helped with the growth and civilization of Tehran until during the Safavid era, when it became of higher importance and resulted in the construction of many gates and fortresses around the city. After Safavids' overthrow, Tehran fell into the hands of Afghans who ruled the city for a short period before being liberated by Nader Shah Afshar.
It was by the Qajar era in 1788 when Tehran was chosen as the capital of the country. Tehran grew from a little village into a city and this civilization process speeded up significantly during the Pahlavi era when it became a migration destination for people coming from all corners of Iran in the 1960s.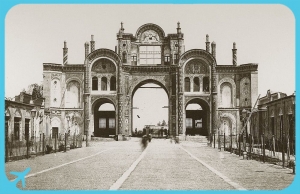 Population and Area
By far, Tehran is the most populated city of Iran, housing more than 8.6 million people in 574 km2 of area, according to a census conducted by the National Organization for Civil Registration in 2016. Tehran is ranked the 25th most populous city in the world.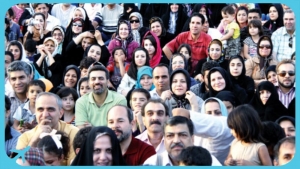 Geographical information and Climate
Tehran is geographically located on the southern hillsides of Alborz Mountains and 112 kilometers to the south of the Caspian Sea. Tehran stands at an elevation of 1800 meters above sea level. Aside from that, being bordered with Alborz Mountains in the north and meeting with the desert in the south has evidently resulted in a significant weather and temperature difference between northern, central and southern parts of the city. For instance, during the winter as it's snowing in the northern parts, it might be simultaneously rainy in the central and southern parts or there might not even be any precipitation going on in the more central and southern areas.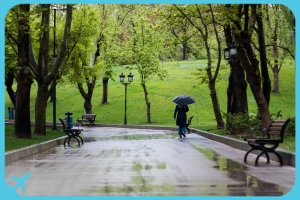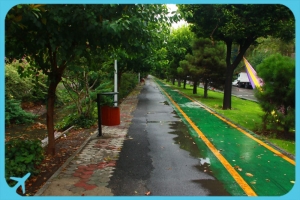 Imagine one cool and rainy Autumn weather in the northern parts. One will obviously leave his/her house carrying an umbrella and wearing a coat, preferably a raincoat, as they approach the city center they might sometimes reach the point of regret for bringing them. The Same applies to the other way around: one might be living in the more central and rather warmer areas, leaving their house with improper Autumn clothes, as they're not seeing any sign of rain and chill, while they're heading to the city's northern parts they realize their mistake, which would probably be a bit late. Although this may not make any sense, these were meant to give you a bit of understanding of Tehran's weather in order to use it to your benefit when choosing what to pick when heading out of your hotel.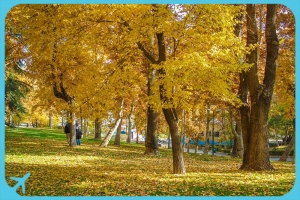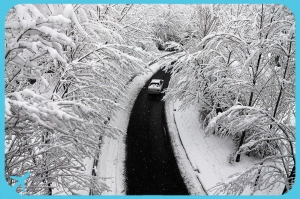 Districts & Buildings
Tehran is divided into 22 districts and 374 neighborhoods. Although the majority of office buildings are concentrated in the city's downtown, some of which are spread all throughout the city such as the northern and western areas as well.Residential areas are not limited to any particular district, so you can see residential buildings of any sort, from tall buildings to villas and older houses.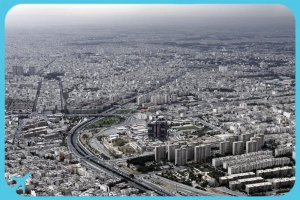 As one of the outcomes of civilization, we can refer to the replacement of older buildings with taller buildings. You'll be seeing quite a lot of high rise buildings in the northern parts of the city, perhaps it is partially due to the cooler weather of those areas and their close proximity to the mountains. On the contrary, the more central and southern parts still own most of their horizon, as significantly fewer tall building have been built there. Museums, theatres and cultural centers are mostly located near the city center.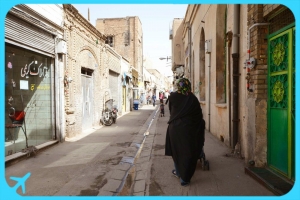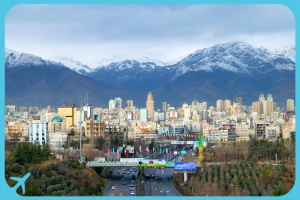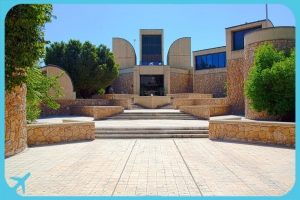 Clothing & Dress Codes
Questions and doubts regarding clothing in Iran are one of the first and hottest questions asked by many travelers and tourists traveling to Iran.
Dress codes and fashion are quite diverse in Iran, especially in Tehran. What you witness in Tehran are in sync with international trends in terms of color, textile design, and clothing style modified creatively to be within the country's clothing rules and regulations. Once you start pacing the streets of Tehran, you'll notice this diversity and the strong sense of fashion in Iranian women and men.
We have gone through this subject independently in one of our articles but to put it in shorter statements, here are the main things you should note.  In order to dress within Iran's dress rules and regulations and be simultaneously comfortable in your clothes, women wearing long-sleeved loose manteaux (mid-thigh height is totally fine), long pants (jeans are also fine unless they are ripped!), and a colorful shawl worn on the head, will do the trick. For men, long pants worn with t-shirts of any sorts such as regular t-shirts and polo shirts are more than fine.
Here is the link to a more detailed article about what tourists should wear in Iran (Iran dress code for foreign travelers).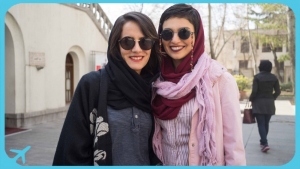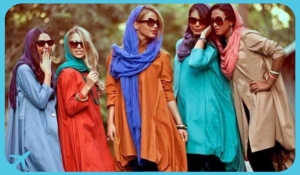 Currency & Shopping
As we all know, Iran's currency is Rial and it's all good until you hear the prices in Tomans. We confess that the number of "0" on the notes seem scary at first and the most confusing part is when you ask for prices and you get them in Tomans. However, it is not that confusing if you read this carefully. Although the cash notes are printed in Rials, Toman has always been used to give and get prices. Toman is 1/10th of a Rial. We'll clear it up with an example. Take a 100,000 Rial note, omit a 0 from the end and you'll get 10,000 tomans. Simple, right?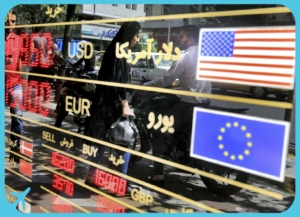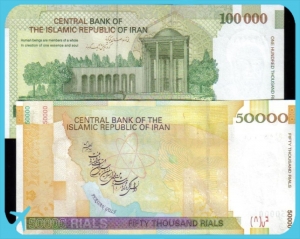 Places to See in Tehran
Tehran and its suburbs have quite a lot of natural, cultural, religious and historical attractions. City's downtown has reserved some of its vintage characteristics, from Tehran's Grand Bazaar and the surrounding neighborhood, to the Golestan Palace dating back to the Qajar era. Various museums, Tehran's signature buildings and structures, galleries, theatres, palaces, and traditional houses are open for public visit. To name a few of these sites we must definitely address the following:
Tehran's Azadi Tower is Tehran's first landmark structure.
Dar-ol-Fonoon: one of the very first science-based schools built at the order of the great Amir Kabir,
Grand Bazaar of Tehran
Golestan Palace
Tehran's National Garden in downtown Tehran used to be a military shooting range and is now a historical and governmental compound located in Imam Khomeini street. This garden is most famous for its magnificent and eye-catching entrance gate.
Tehran's National Museum
Abgineh Museum
Iranian Crown Jewel museum
Tehran's Carpet Museum
Sa'ad Abad Palace also dates back to Qajar era and was a residential complex until the end of Pahlavi era. It has now turned into a museum and is open to public. Tickets are sold upon entrance.
Niavaran Palace
Tehran's Museum of Contemporary Arts
Milad Tower, the tallest building in Iran and one of the tallest towers in the world.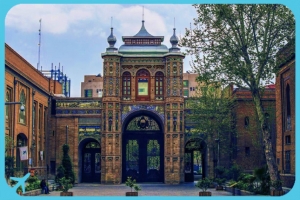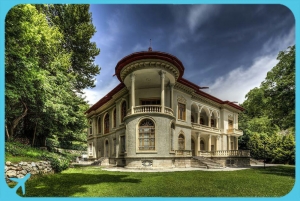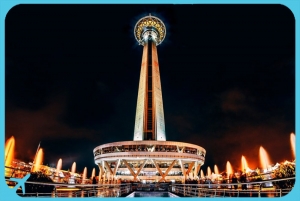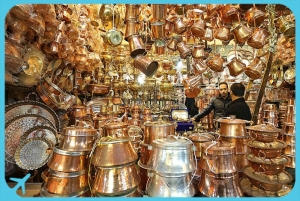 Some streets have special places in people's hearts. Most popular of them is Enqelab street which is the cultural and educational center of Tehran in the city center (The University of Tehran is located in this street). 30-Tir street is another famous street in downtown Tehran, reputable for its mobile food and coffee trucks during the spring and Autumn nights. Vali-e-Asr street famous for its beautiful and mesmerizing sycamore trees.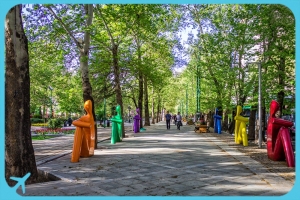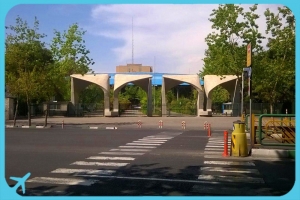 Roads, Highways and Transportation
Civilization and modern city life have inevitably increased inner city and intercity commuting, resulting in more roads, highways and freeways. Tehran is not an exception with its compact highway network, with Chamran Expressway, Modarres Expressway, and Hemmat Expressway being three of the most famous and utilized highways of the capital. These are also enough reasons for Tehran to be a crowded city with heavy traffic.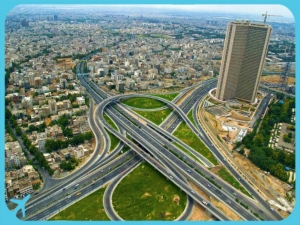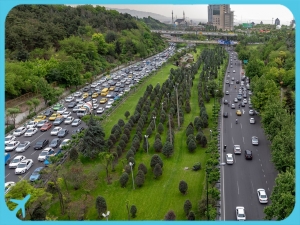 So to avoid traffic jams, you can use the public transportation systems, including the subway system (Tehran Metro), Bus Rapid Transit (BRT) and regular city buses. Tehran currently has 7 active subway lines with the 8th being under construction. It's been about a year since the inauguration of Imam Khomeini International Airport Subway. Buses can be a good alternative to subway trains, taking you from north to south and east to west.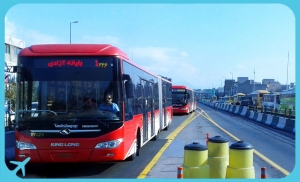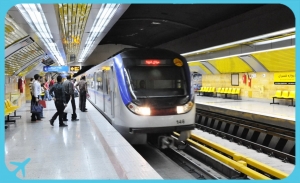 For using these three transportation facilities you'll only need an electronic card sold at all subway station and some bus stops. The amount of credit charged each time, is totally up to you.
Entertainment & Nightlife
Entertainment is somehow defined differently in Tehran, but despite the limitations, people have learned to have a good time and quite a lot of it actually. Cinemas, theatres, cafes, restaurants, parks, amusement parks, shopping malls (which have increased in number quite rapidly) are the most common places people choose to spend their times at night, during the weekends and on national holidays.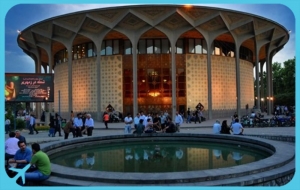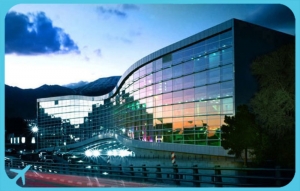 Resorts such as Tochal, Shemshak, and Dizin are also quite popular. All these three resorts are destinations for skiers during the ski season. Dizin and Shemshak are located in suburbs in close proximity of Tehran. Tochal is a mountainous sport and entertainment complex located in the north of Tehran. Also known as the "Roof of Tehran", this place is not only hikers starting point to take on Tochal Peak, but it is also a great daytime and nighttime hangout place, as it's equipped with a Gondola lift, environment friendly buses, restaurants, cafes, and entertainments such as Bag jumping, and Zipline. Similar and equally popular places are Darband and Darakeh, which are also mountainous and are in the north of Tehran. It may come as a bit of a surprise but these spots are more crowded during the night. Tehran's trafficked streets at night are evidence to the claim that Tehran is indeed a bustling city and has an active nightlife!
Restaurants & Cafes
Probably one of the first things you'll notice in Tehran is the innumerable cafes and restaurants. Undoubtedly, Tehran has a diverse and colorful world of cafes, which make for the best places to catch up with your friends and spouse, having a work-related meeting, and celebrate special occasions such as birthdays.
Cafes are mostly concentrated in the central parts as most cultural activities take place in and around the city center, but generally, cafes and coffee shops are widespread all throughout the city.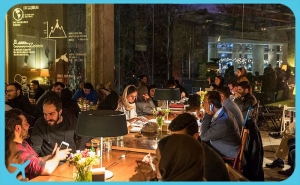 As mentioned earlier, Tehran is quite rich in terms of restaurants and cafes, providing people with various types of environments, prices, foods, and edibles, suitable for different tastes, budgets and age groups.
Finding a restaurant in accordance with your taste is not as hard as you might think, as many restaurants are there for you offering different kinds of foods, ranging from traditional Iranian dishes you might be looking for, to Italian, Indian or Chinese foods. If you're a vegetarian, at first you may find it hard to find a restaurant serving vegetarian and vegan food, but with a bit of research and asking around you'll definitely find them.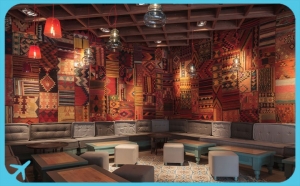 Healthcare centers & Medical Facilities
If you're coming to Iran for medical purposes, you absolutely have nothing to worry about as Tehran is home to many modern private healthcare centers. In terms of technology, these centers are equipped with modern medical equipment, keeping pace with the latest approaches and technologies in developed countries. Tehran also owns a lot of beauty clinics, offering various types of cosmetic surgeries and treatments, utilizing the most up to date knowledge, technologies, and facilities to provide patients with professional services. These procedures which are quite popular in Iran, are performed by highly-experienced specialists and surgeons. Many people from overseas schedule their appointments way beforehand, even weeks and months in advance, to have their beauty treatments and surgeries performed in Iran.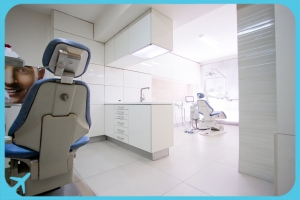 Occupation & Industries
Due to the fact that nearly half of the country's industrial activities are in Tehran, many factories are actively working in various fields and arena, including vehicle equipment, electricity, textiles, sugar, cement, and chemical substances. Tehran is also Iran's biggest carpet and furniture market.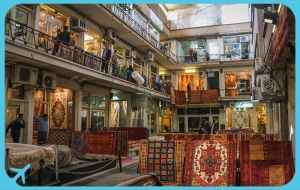 Medical & Cosmetic Treatments