In 2003, Iran's Ministry of Health and Medical Education paid special attention to medical tourism for the first time when it was recognized as a separate health industry in the subsequent year. What followed can be seen as comprehensive and inclusive attempts at bettering the various aspects and prospects of this most profitable industry which serves humanitarian goals in today's global village. Ambitious plans have been devised to keep Iran in fierce competition with the world's most powerful hubs of medical tourism. Iran's ultimate goal has been defined as earning $25 billion a year through tourism by 2025, around $2.5 billion of which will come from medical tourism. With such an ambitious ultimate target set for the future of the country, it would only be logical to pay close heed to this country's current abilities and resources and discuss its current and future potentials in the light of its historical and recent improvements both in the field of tourism and medicine.
Major factors responsible for Iran's ideal status as a world-class medical tourism destination
Considered together, there are some major factors that turn Iran into a Mecca for those seeking medical attention in a country other than their own. long waiting lists in many industrial countries, high failure rate of medical procedures in some countries, the high cost of medical services in developed countries, Iran's considerable progress in medicine, Iran's highly experienced medical doctors, and highly effective treatments in Iran  are only some of the incentives behind Iran's reputation as a renowned medical hub in the Middle East region.
Iran has potentials to promote health tourism since medical costs in Iran range between one-third and one-fifth of the expenses in European countries and that is one of the most important issues factoring in peoples' decisions when it comes to choosing the optimum destination for their medical procedures.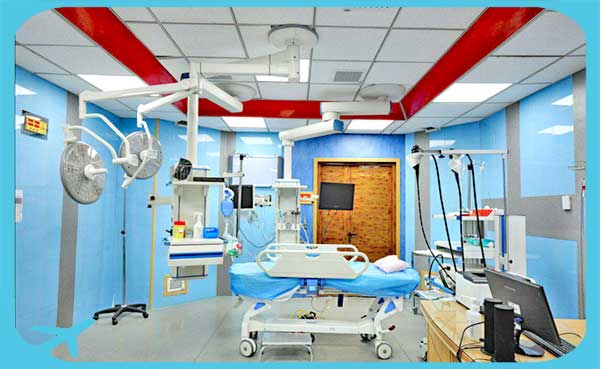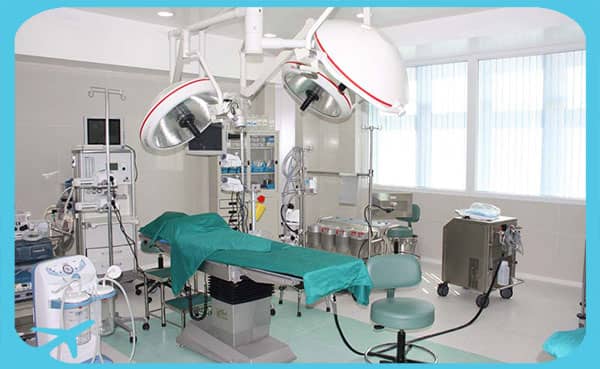 Moreover, hospitals in Iranian cities offer medical and healthcare services to foreign health tourists which are comparable with those offered in European and American countries. State-of-the-art medical facilities such as clinics and hospitals in Iran's major cities are well-reputed centers offering patients the best and most modern services all year round.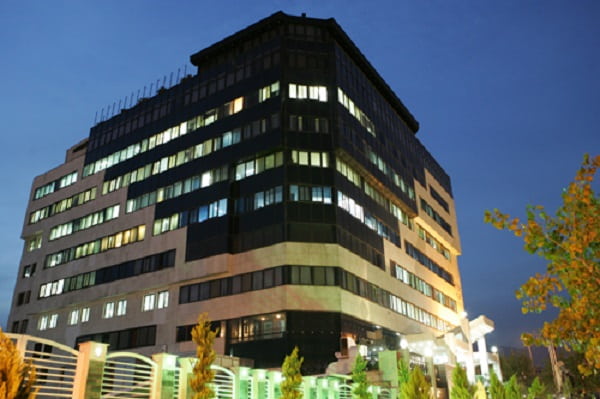 Megacities such as Tehran, Shiraz, Mashhad, Isfahan, and Tabriz enjoy a host of world-class hospitals which recruit the best doctors and specialists in diverse fields and disciplines. Some of these hospitals are under the close observation and supervisions of universities of medical sciences of their respective cities; such hospitals are mostly regarded as educational ones whose services are constantly observed to fit the standards of the global medical community.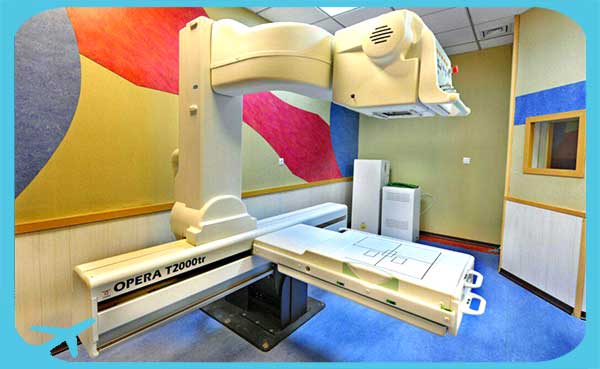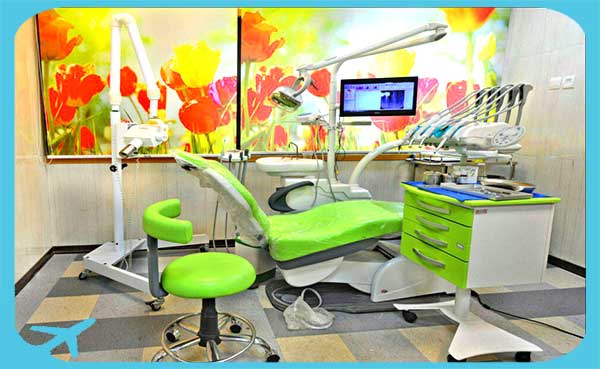 Another worthwhile quality that has endowed Iran its fine reputation both in the region and the world is its geographical closeness and cultural and religious commonalities which have turned the country into one of the best and most economically attractive destinations for health tourists. Also, worthwhile to note is that Iran is a big and historical country (more than 1.6 million square kilometers area) with different climates and many fascinating places and ancient sites. The geographical position of Iran and its socio-historical significance are not issues to be easily disregarded. It means that Iran has a lot to offer to travelers coming from many nationalities: the historical, cultural, and ecological attractions of Iran for foreigners are well-recognized. Lots of interesting sightseeing opportunities, cultural diversity unparalleled in many regions of the world and hospitable natives who welcome visitors with open arms are only a few of Iran's merits.
In addition, the role of health service providers and tourism services should not be neglected. Service providers guarantee the quality of cares from different points of view such as manpower, facilities and hospitals etc. Furthermore, these mechanisms tend to facilitate the patients' access to the best services in a timely fashion, minimize their costs and provide modern technology for medical facilities. Such measures have been foreseen by the responsible bodies of authority to provide the experience of a pleasurable stay for those tourists who wish to receive the best and the most professional of medical services in Iran.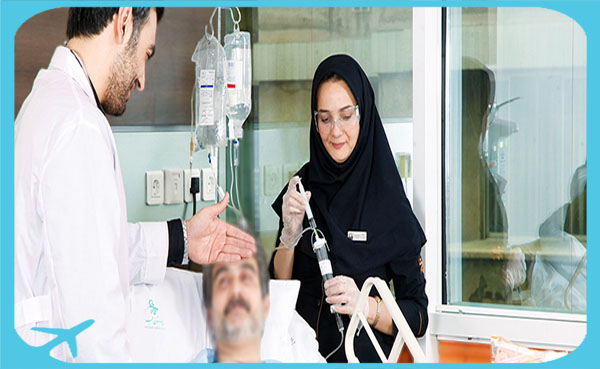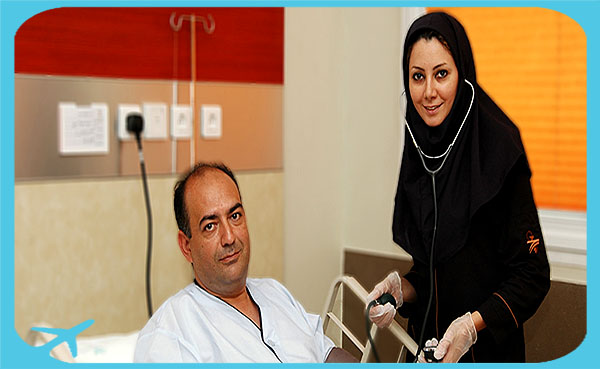 Not to be forgotten are tourism services ubiquitous in many Iranian cities catering to the needs of travelers in terms of seeing to the quality and accessibility of appropriate transportation, accommodation and the cost of these services. They also pave the way for receiving visa and provide sufficient information about the attractive locations in each city or region.
As mentioned before, Iranian doctors are among the most accredited of physicians in the world. In fact, many of the best and most professional physicians in each and every medical field practice medicine in Iran. Since many of these doctors have received their training in a number of European and North American countries, tourists should not have too much trouble finding one who speaks English.
In terms of specialties, Iranian doctors have a lot to offer in the fields of fertility treatment, stem cell treatment, heart surgery, cosmetic surgery, and eye surgery.
Since ancient times, Iran has always been home to great scientists including physicians, such as Avicenna (Abu Ali Sina), who was one of the greatest physicians of the world during the Islamic Golden Age.  His well-known work "The Canon of Medicine" has been a medical reference for centuries. An encyclopedia of medicine compiled in five books, it was used as a standard medical textbook until the 18th century in Europe and Islamic countries.
Modern Iran, too, has produced great physicians, including, Dr. Ali Asghar Khodadoust, a distinguished Iranian eye surgeon, Dr. Ali Malek Hosseini, the father of Iran's liver transplantation, Dr. Alireza Yalda, the father of Iran's infectious disease, and Professor Majid Samii, a world-renowned neurosurgeon and the founder of the International Neuroscience Institute in Hanover, Germany, to name but a few.
Professor Madjid Samii, a distinguished neurosurgeon
Professor Samii was born in Iran. He studied medicine at The Johannes Gutenberg University Mainz, Germany. Apart from his executive honors and posts, Dr. Samii has always been noted for his professional achievements. Skull base surgery is intricately associated with Dr. Samii's reputation all over the world.
This world-renowned neurosurgeon has dedicated his life to educating young aspiring students of neurosurgery from all over the world and has founded numerous international medical centers to enhance the practice and education of neurosurgery. Iranian people, as well as Iran's medical society, are proud to have presented the world with such a distinguished physician.
Why choose Iran for medical tourism?
Medical Tourism is becoming popular in the world. Iran with high standards in medical research and health care services and low cost of medical treatments is a distinctive destination for medical tourism. Some of the world's highly experienced and skilled doctors, modern and private healthcare facilities are here to answer all your therapeutic needs.
Therefore, Iran has become an affordable and attractive destination for medical tourists from across the globe, with (absolutely) zero waiting time at hospitals and clinics that are well equipped with the latest technologies.
Healthcare in Iran
Iran is one of the best countries in educating and training health professionals. The country boasts over 50 medical schools and more than 3000 medical students graduate each year. Currently more than 20 hospitals with English speaking doctors are ready to serve international patients in Tehran and other large cities of Iran.
In 2016, Bloomberg ranked Iran among "top 30" most efficient healthcare systems ahead of the United States and Brazil. It's important to note that in Iran, an extensive network of public clinics offer primary health care services at low cost.
The country has a reputation for its medical excellence and is truly a unique tourist destination, quickly becoming a pioneer in the field of Medical Tourism.
In August 2014, Iran hosted the first Conference and Exhibition of Health Tourism for Economic Cooperation Organization (ECO). In this event representatives of the health ministries as well as ambassadors from 9 ECO members, such as the United Nations World Tourism Organization (UNWTO) envoy, and the representative of the United Nations Development Program (UNDP) have taken part.
Quality
Based on a high level of professionalism, service quality, very well-developed and regularly monitored regulations by the Health Tourism Committee and advanced high quality standards, the hospitals and clinics are equipped with latest technologies offering patients a wide range of medical treatments and efficient medical services.
Medical Visa
Iran has also reformed its regulation and visa policy in granting medical visas. In an attempt to boost its tourism sector, the country has now eased its regulations in obtaining medical visas for those who wish to take advantage of the country's well educated and skilled professionals and highly advanced medical facilities along with their families for a pleasant medical-holiday package travel.
Each year over 30,000 medical tourists enter Iran. Recently the country witnessed a 30% increase in number of tourists who travel to Iran to receive medical treatments.
Cost
Affordability is definitely the number one factor in Iran's medical services and treatments compared to other countries. Thousands of medical procedures are available at a competitively lower cost; therefore, making a medical trip to Iran is economically reasonable.
What Can You Expect?
A Medical Tourist in Iran that undergoes complex surgical procedure in the hands of highly experienced and trained medical specialists and professionals, can enjoy the recovery time in multi star hotel-hospitals and also an exquisite holiday in Iran.
You can expect to find highly trained professionals in internationally accredited hospitals and clinics and facilities. All hospitals and clinics in Iran are required to have a valid license to operate in health tourism. Iran's internationally accredited hospitals are equipped with the latest technologies and medical experts to offer high quality and affordable surgical procedures.
Those who are looking for medical tourism and also those who wish to take advantage of Iran's world-renowned cosmetic professionals can also take this opportunity to enjoy Iran's four-season climate and indulge in its exquisite cuisine. The country's historical, cultural, and natural attractions along with its traditional etiquette of hospitality will turn any medical procedure into a trip of a lifetime with cherished memories, unlike any other medical experiment you've had before.
Other Advantages
Iranian people are known for their hospitality. You may ask any backpacker who has been to Iran and they will share their experience with you.
Medical & Cosmetic Treatments