AriaMedTour is the biggest private company in Iran specialized in providing health tourism services to foreign patients. The most important mission of the company, according to its president Hadi Shajari, is to introduce Iranian doctors and medical centers to foreign health tourists and patients.
Iran Kala is an Iranian specialized channel specifically focusing on the introduction of Iran's economic capacities, promotion of consumption of Iran-made products, entrepreneurship, and small and medium enterprises. In accordance with this policy, the channel broadcasts a program called 'Barcode', each episode of which involves a discussion between two or more guests on the status of a particular business or industry in Iran, and the current challenging facing it.
One episode of the program was dedicated to medical or health tourism. Since AriaMedTour is considered the most successful company operating in this field, the president of the company was invited to talk about the status of the new industry in Iran, alongside the head of the International Patient Department of Mustafa Hospital Dr.  Hasan Rashki.
Online platform
Mr. Shajari described his company as an online platform that makes use of online and digital methods for the promotion of its services and receiving requests form medical tourism candidates. After the individual decides to travel to Iran for medical/cosmetic treatments, he added, AriaMedTour provides all services to them to facilitate the travel and treatment processes. Helping with the visa process, booking doctor's and treatment appointments, booking hotel, pick-up and transfer from airport to hotel or hospital, interpreter and guiding services, and helping patients to keep in contact with their doctors after the treatment are among the services being provided to the health tourists by AriaMedTour, he pointed out.
AriaMedTour has so far been picked by a number of Iranian media outlets to be the subject of their reports on medical tourism, among which are Arabic-language Al-Alam television network's report, English-language Financial Tribune's feature, and Persian-language Hamshahri daily's interview with the company's CEO, Mohammad Nasri.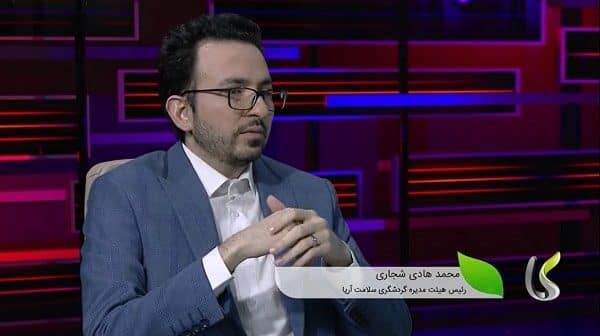 Medical & Cosmetic Treatments